ORTHO-MANUAL SIG
Organizers:
Chad Howland, PT, DPT, CMPT, Cert DN
District 3 Chair Maine Chapter of APTA
Faculty Instructor School of Physical Therapy, Husson University
Cameron Puls, PT, DPT, OCS, CSCS, OMT
Founder of Performance Therapy Institute, LLC
Outpatient Physical Therapist, Dragonfly Physical Therapy
Purpose of the Orthopaedic Manual /Physical Therapy SIG:
To provide opportunities for networking and education amongst PTs and PTAs with a common interest in Orthopaedic Manual Physical Therapy, along with providing community resources and promoting the advancement of evidence-informed physical therapy practice in the state of Maine.
Short-range (12-to-18 months)
Develop continuing educational opportunities starting with a journal club (every other month).

Provide written commentaries specific to the practice of orthopaedic manual physical therapy in the Maine Chapter Newsletter (quarterly).

Under the legislative/payment & policy committee's direction, participate in legislative efforts related to PT practice (i.e., manipulation, dry needling, direct access).

Establish yearly elections for leadership positions within the SIG.
Mid-range (2-to-3 years)
Develop mentorship programs for PTs and PTAs within the Chapter.

Develop online educational material for practicing clinicians

Free to members of the Orthopaedic Manual Therapy SIG

Reduced fee for Maine State Chapter members (non-members of the SIG)

Fee for non-members of the Maine State Chapter

Develop resources for medical practitioners in the local communities

Present at American Medical Association CEU events
Long-range (5+ years)
In conjunction with the continuing education committee, develop educational platforms for the annual Chapter conferences.

Establish a liaison between the Orthopaedic Manual Therapy SIG and APTA (candidate must be FAAOMPT/fellow within the academy).

Promote research and scholarship efforts in the field of Orthopaedic Manual Physical Therapy.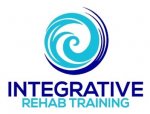 The Ortho-Manual Therapy SIG is pleased to announce that Michael J. Mullin, ATC, PTA, PRC, with Integrative Rehab Training will be presenting on breathing and its influence on rehabilitation programs (click here for more information). The date and time are Thursday, June 24th at 7:30 PM EST. We look forward to having members and non-members attend. Click here to attend.

More about Michael J. Mullin, ATC, PTA, PRC:
Michael is a clinically-based athletic trainer with over 30 years of experience in rehabilitation and performance training. He is the owner of "Integrative Rehab Training LLC" which provides rehabilitation training services, consulting and educational programming. He is Clinical Adjunct Faculty at the University of New England, is a licensed Physical Therapy Assistant in California and a Certified Clinician through the Postural Restoration Institute®. He has provided consultation, treatment and/or presentations to NFL, NBA, MLB and NHL teams, US Ski Team, Top Ten PGA Tour players, Stars On Ice tour, Perform Better seminars, numerous universities, dance companies, and many other organizations, schools and clubs. As an internationally recognized lecturer, he has presented extensively at conferences and seminars on topics related to sports medicine, rehabilitation, training and conditioning, and respiratory influences on function and performance. Michael has co-authored a book titled Comprehensive Sports injury Management, co-authored a chapter in Knee Ligament Rehabilitation called "New Techniques in Cartilage Repair and Replacement", and published numerous articles in professional journals, mainstream publications and websites.
If you have any questions related to the Ortho-Manual Therapy SIG, please reach out to us at howlandc@husson.edu or cameron.puls4@gmail.com